Experiential Leadership Intensive
In a world that's become alarmingly tribal and an earth fighting back hard against humans' collective abuse, Shine Your Light's current focus has become clear:
We must coach and train leaders who share our mission of developing intentional stewards of the earth and more collaborative global citizens.
Our next endeavor is in Lake Tahoe this spring: a week-long, intensive training to help these leaders hone both their programs and skills.
Note: This is NOT a conference; it's a roll-up-your-sleeves, deep dive into your specific areas of development, with one-on-one mentoring and coaching from experts in the environmental, experiential education, and global citizenship fields. For more information, please click below: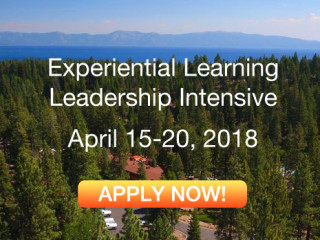 Stay posted for these other exciting Shine Your Light initiatives . . .
INTERNATIONAL MENTORSHIP PROGRAM
A certification program to train personal and leadership development teachers and coaches in Shine Your Light's materials and methods globally.
LEADING LIGHTS
A collaborative of today's most powerful, inspirational personal growth and leadership experts, working together in ways that augment our individual efforts to maximally benefit humanity.
If you are interested in helping to develop or participate in any of the above, please contact us. We would love your insight and support!
"Thousands of candles can be lighted from a single candle, and the life of the candle will not be shortened. Happiness never decreases by being shared." Buddha